Our Spring Competition this year is at SteamHouse in Belmont Row,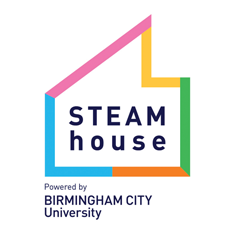 Birmingham, B4 7RQ off Cardigan Street. This is very close to ThinkTank and BCU.
The nearest car park is Millennium Point.
STEAMhouse is located within Birmingham's Clean Air Zone. Charges may apply if you are choosing to visit us using a private motorised vehicle. To discover more, please visit: https://www.brumbreathes.co.uk/
Birmingham New Street, Moor Street and Snow Hill train stations are very near to STEAMhouse.
When attending competitions please ensure that you read and comply with our Safeguarding Policy and follow this Guidance
Please note that STEAMhouse have non-binary toilet facilities.
During the event photos and videos will be taken, if you do not wish to be included in photos or videos please make yourself known to the Chairman on the day and you will be given a coloured sticker to wear so that anyone taking images will know not to include you in their photography.
On-line registration is now closed. Here is our Draft Programme of Events and the accompanying Draft Track Schedule
We will be hosting the following contests for junior and senior entries:
Line following(classic and half size)
Wall Following (classic and half size)
Maze Solving(classic and half size)
Drag Race
If you are new to robot building for these challenges, try your arm at manually steeting a line follower around a course and see how you compare with other drivers and an autonomous line following robot.
Take a look at one of our earlier competition days: